Hermes.eShop store solution
Wholesale | Distribution | Retail & POS | Online shop | Integrations | Marketplace
The Hermes.eShop package is an "all-in-one" solution,
which provides comprehensive trade management
To effectively run a store, retailers today use a variety of business tools that remain unrelated to each other, and so is data. Sounds familiar? The answer is in the Hermes.eShop solution, which is based on the global Odoo platform and offers everything you need for a successful business, such as online shopping, marketing tools, CRM, ERP and more.

Manage customers with Odoo CRM
Keep all customer information in one place
Plan and organize sales activities based on sales scenarios. Manage communication with the customer. All customer information is visible through a 360 degree view in one place.

Monitor sales growth against planned targets.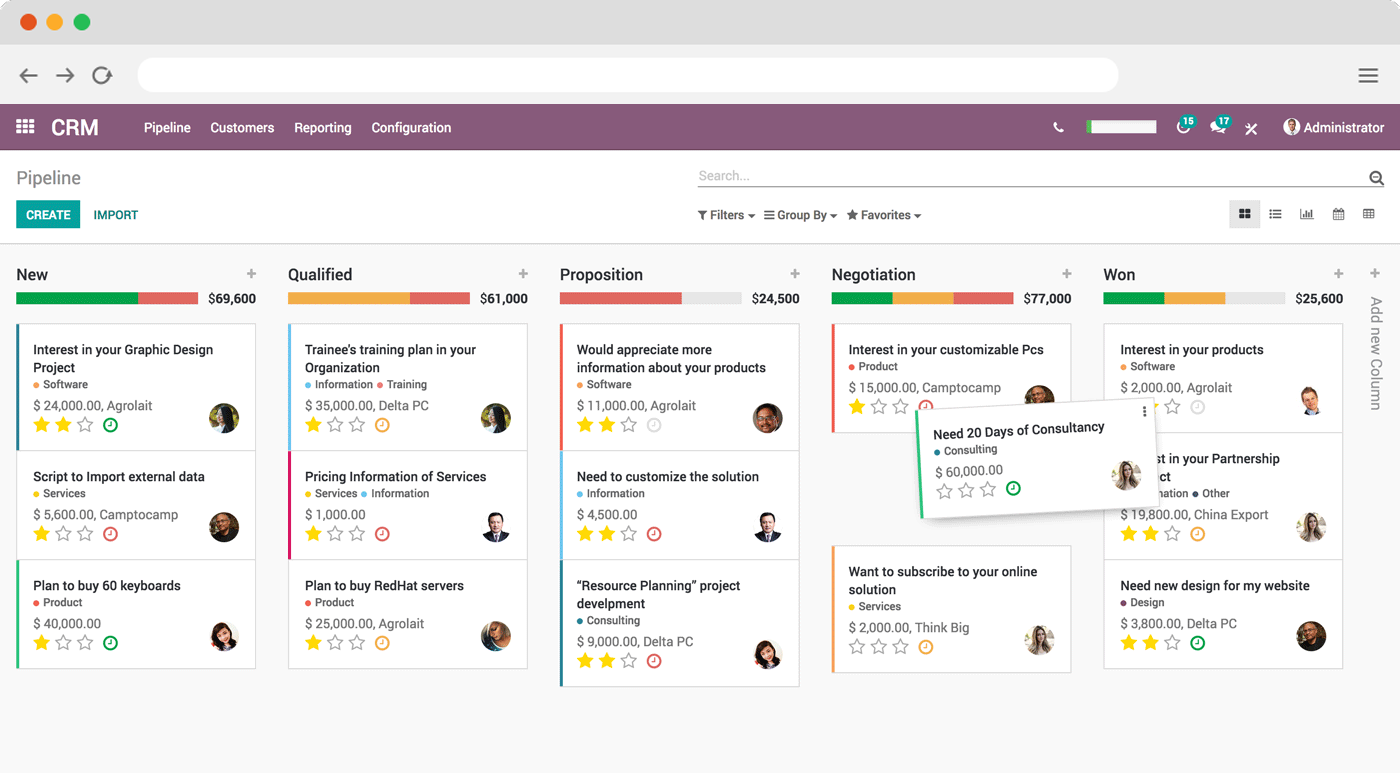 Expand sales online
Get closer to customers through online shopping and increase sales
You can set up an online store in Odoo with just one click. Information about the items is already in Odoo, you just need to publish it in the Odoo online store. You can customize your graphics with an advanced web editor.
Do you already have an online store and don't want to change it? Use one of the existing plugins (Magento, Woocommerce, Shopify and many others) and easily connect to Odoo.

Develop your marketing strategy
Put your business on autopilot.
Odoo contains all the important marketing tools you can use to address and nurture your customers. Create segmented lists and send personalized offers. Monitor campaign performance and automate customer notifications.

Control your supply chain
Access all supplier documents with just one click
You can track orders, inventory, contracts and set your sales policy in one place. You can submit inquiries to şupliers or automate ordering with the help of minimum stocks.
Track inventory across different warehouses and locations. You can easily support inventory management with barcode readers.
Business reports and analytics
Hermes.eShop gives you complete control over your business. By using various reports on purchases, sales, inventory, margin, you have all the information you need for business decisions.

With the prepared data warehouse, you can also use external advanced analytical tools (Power BI, Qlik Sense and others) for business analysis.

Complement your business with other tools
Odoo and Slovenian legislation
e-invoices, advances, tax certification of invoices, VAT forms and much more
Odoo effectively solves the issuance of invoices and pro forma invoices, but basically the solutions are not adjusted to Slovenian legislation.
As the leading Odoo partner in Slovenia, Hermes is also responsible for preparing the localization for Odoo. Thus, the Hermes.eShop solution is fully compliant with Slovenian legislation.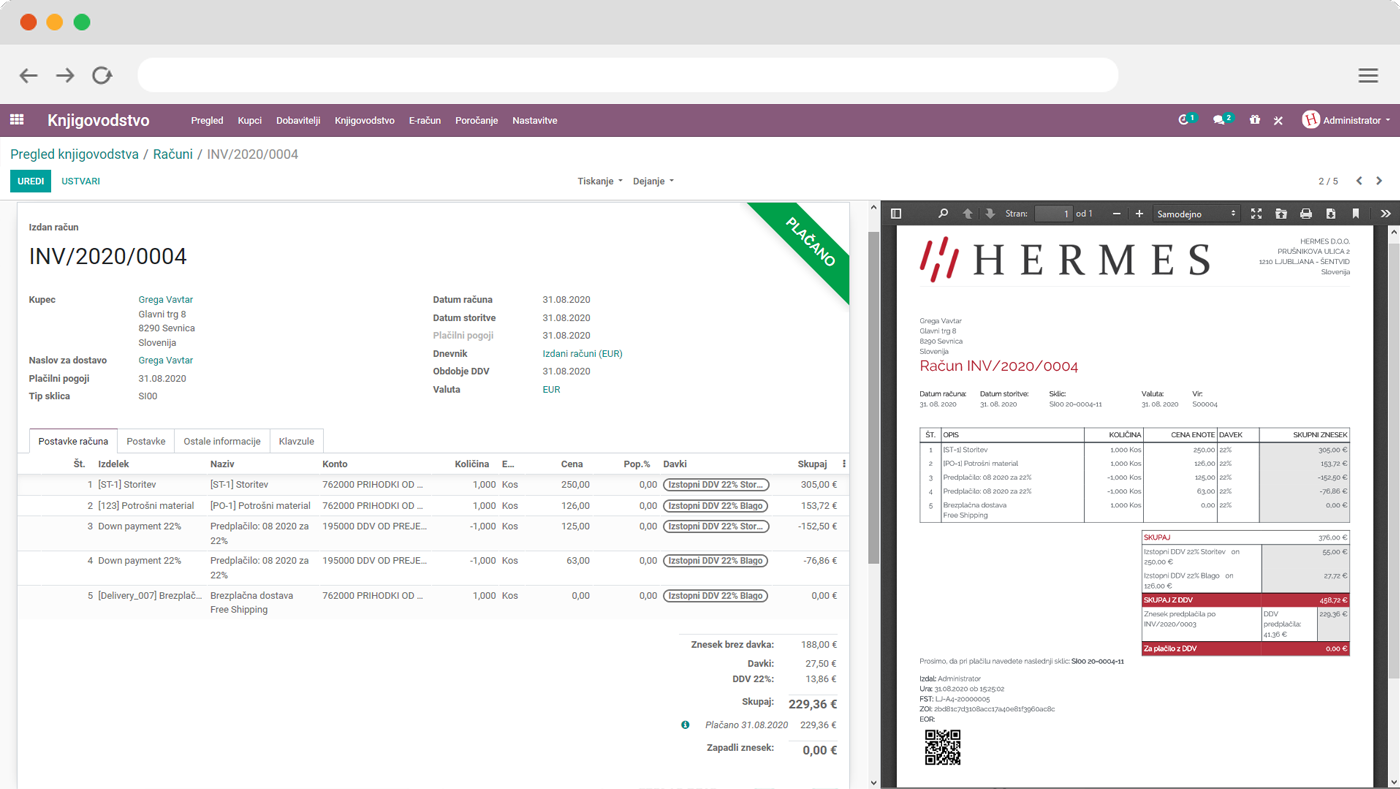 Why is Hermes the best partner for Odoo commerce solutions?




We establish all purchasing and sales processes




We put all the price lists of buyers and suppliers in one place




We arrange all the back-end processes




We adapt Odoo to Slovenian legislation




In case of legislative changes, the program is automatically upgraded