Odoo
Odoo - the best choice for business services
E-mail marketing | CRM | Project management | Billing for services | Customer support | Online chat
Manage your clients and projects
By using various Odoo modules such as project management, customer support, CRM, marketing tools, we comprehensively support your business.

Become visible
Let your business start with a website
Odoo allows you to build a website with preset templates that you can customize. One-click website layout in Odoo hosting and you can immediately start addressing your customers.
You can quickly upgrade your website with a customer portal and do business with them without paperwork.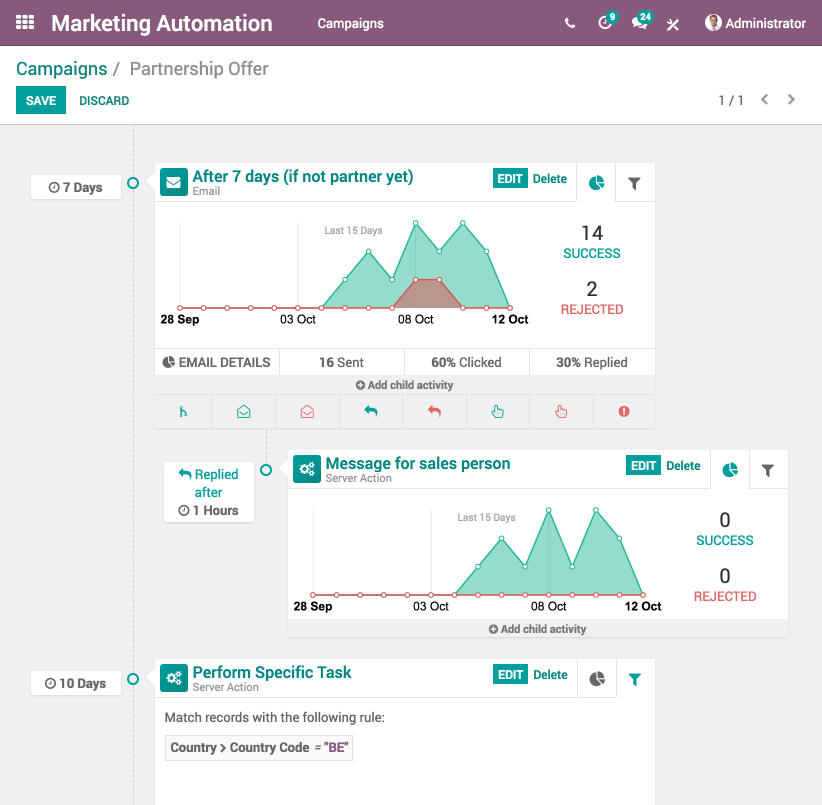 Develop your marketing strategy
Put your business on autopilot.
Odoo contains all the important marketing tools you can use to address and nurture your customers. Create segmented lists and send personalized offers. Monitor campaign performance and automate customer notifications.
Increase sales
Implement an effective Odoo CRM solution
Plan and organize sales activities based on sales scenarios. Manage communication with the customer. All customer information is visible through a 360 degree view in one place.

Monitor sales growth against planned targets.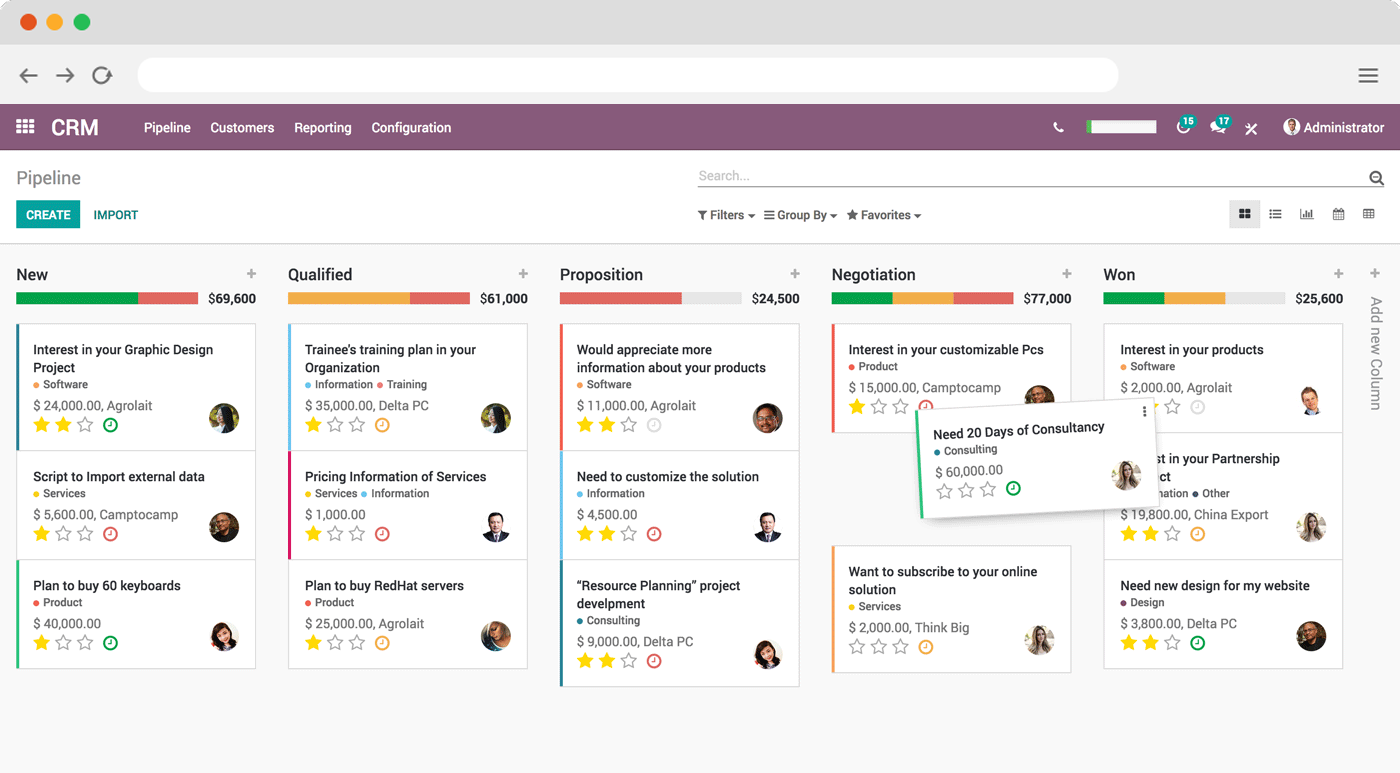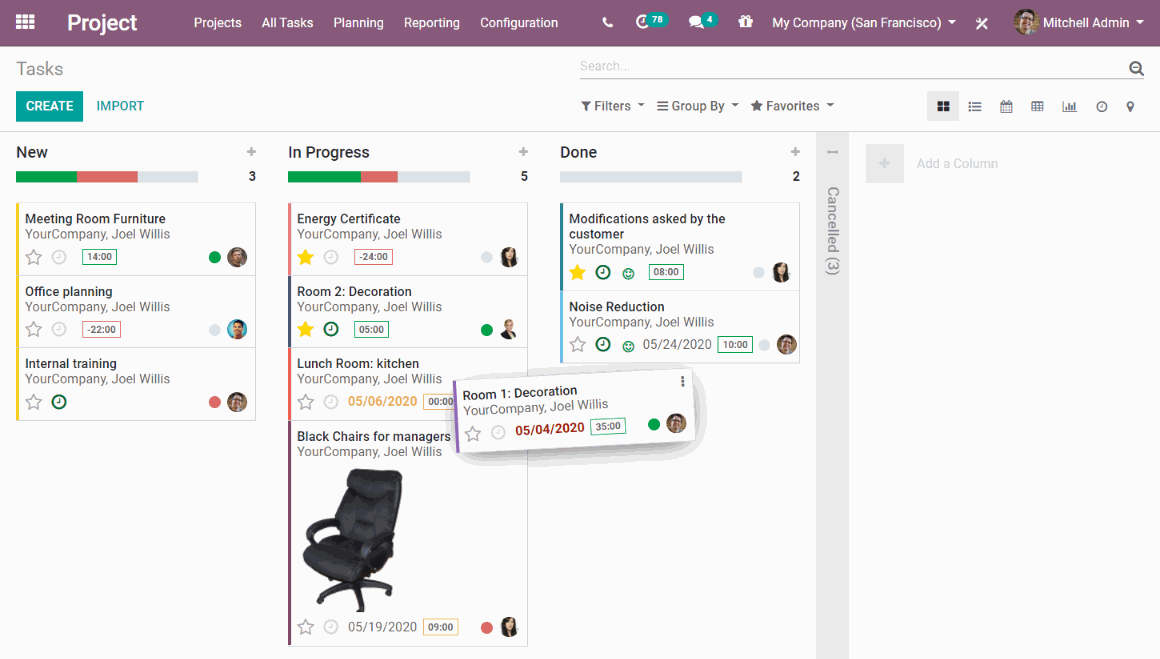 Complete control over the implementation of projects
Plan and schedule team work

An advanced Gantt chart is available at Odoo to plan the occupancy of your resources. With the help of project tasks, organize the work, determine responsibilities and deadlines.

Keep track of time spent and monitor the performance of your projects.

Customer support

Have satisfied customers
Effective ticketing support is key to a long-term satisfied customer. This can be achieved through the SLAs, transparent review of open and closed tickets, and effective communication with the client.

.
Why is Hermes your best Odoo partner?
Support for all processes
Network of partners - Connecting dots

We understand your needs: We start counseling with a free conversation and a quick diagnosis of your condition and needs. We can also have our first conversation online and help you start the digital transformation.