Odoo Marketing

Sending e-mail | Customer segmentation | Social Networks | Marketing automation

Marketing tools at your fingertips
Marketing tools are an integral part of the Odoo ecosystem and are immediately ready for use. User segmentation and data is available in CRM and other applications you use. With thoughtful use of Odoo marketing tools, customers will quickly find their way to you.
Create marketing campaigns
You can track the performance of your entire campaign in one place. Odoo combines reports on customer response to sent e-mails and text messages, posts on social networks and the success of push messages.
Segment customers
For campaign purposes, you can segment customers by activity or area of interest. You can send personalized messages to selected segments.
Prepare compelling content
Odoo has ready-made e-mail templates that you design to your liking and add the desired content. The message is ready to send. You can turn an email into an SMS notification with one click.

Track results
A transparent interface allows you to closely monitor the results of each step you make as part of your campaigns.

Follow the links
Odoo allows you to track links by campaign, medium and source. This helps you monitor your campaign and advertising performance more closely.



Automate
With the help of "drip" campaigns, you can prepare e-mails for your customers, which you send in a predetermined time delay, and the system ensures timely delivery. You can also automate internal processes such as: Based on open e-mail, an opportunity is automatically created in CRM.
.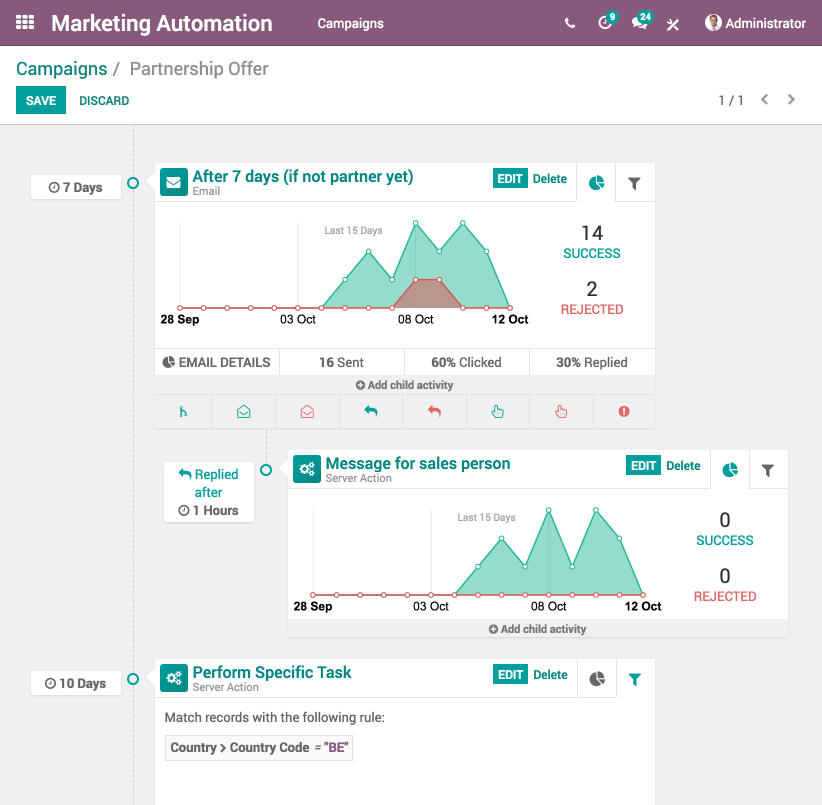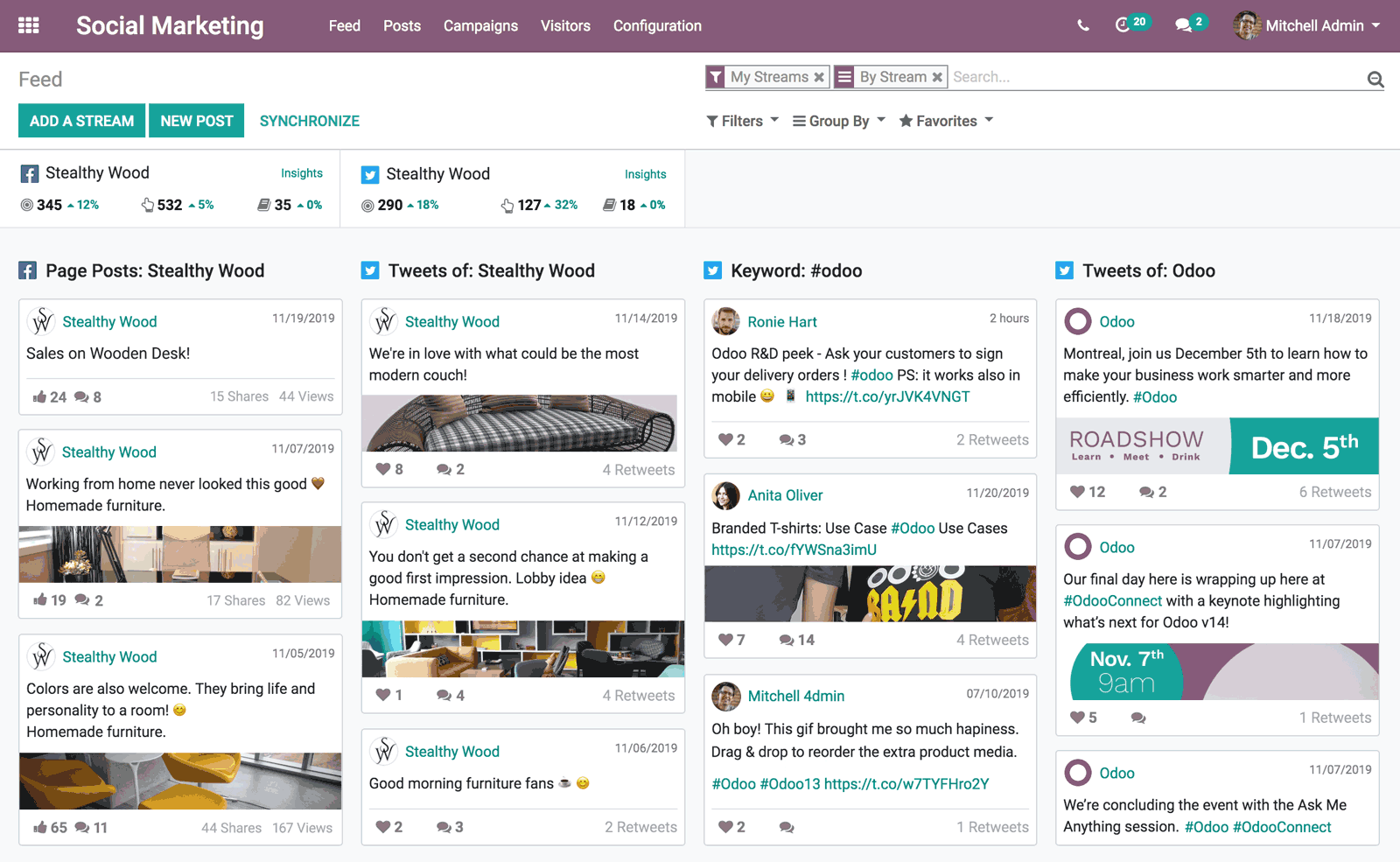 Master the social platforms from Odoo
You can follow posts on social networks from one place, which is welcome if you have several different profiles open on different social platforms. You can also monitor campaign performance.
Schedule posts for social media
With Odoo, you can schedule posts for Linkedin, Facebook, and Twitter, and track results and responses directly in Odoo.
Live chat
With live chat, you can establish real-time communication with customers.
Want to set up a marketing strategy but don't know where to start?