4BUILD
Construction solution
BIM | 4BUILD | Planing| Implementation | Supervision
We are experts in digitalization in construction
When preparing a solution, we take into account various aspects - construction, business, legislation.
We teach you how to create your own databases. This will give you a competitive advantage in the long run and enable quality management of construction and investment projects.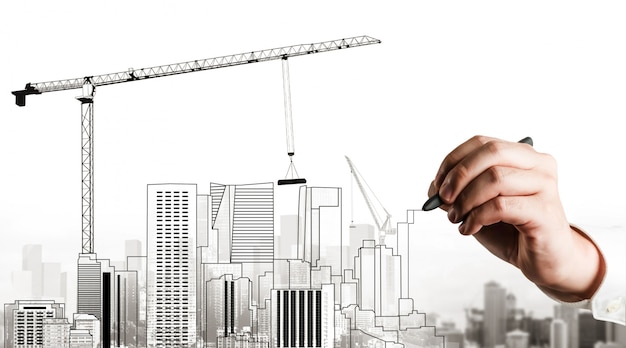 Quick and easy to offer in 4BUILD
With the help of databases (sources, price lists, standards) you can quickly and efficiently prepare the basis for construction projects and inventories of works. Create estimates and quotes from existing projects, import inventory from Excel, or use the BIM model.
Built-in machine learning facilitates the preparation of estimates and investments.
Plan, implement and monitor

4BUILD allows you to create a schedule with just a few clicks directly from the construction project inventory.
Easy access to project documentation and electronic management of the construction book is provided. Built-in tools for calculating the dimensions of the work performed are helpful.
Manage costs

The costs of internal resources, subcontractors, installed materials and all indirect costs are collected in one place. This provides a 360-degree view of projects.
Connect stakeholders

With built-in solutions, you can connect different stakeholders (investor, contractor, supervisor ...) and enable them to participate in the project without duplication of data.
Odoo and 4Build
We functionally integrate Odoo ERP with 4Build and thus get an additional dimension of construction solutions.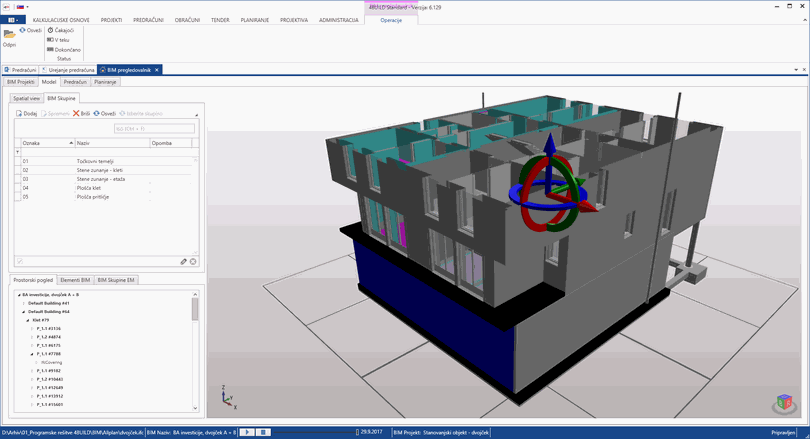 BIM technology
4BUILD has a built-in tool for virtualizing BIM widgets. BIM elements enable faster construction inventory, better graphic presentation of the project and more efficient control.
In 2016, we received a silver award from the Chamber of Commerce for Innovation for the BIM software building block.






The company uses 4BUILD to prepare offers, calculations and analyzes. So far, it has met our expectations, and we continue to prepare construction situations and connect to the ERP.

4BUILD with construction calculations represents a comprehensive management of construction calculations, which we have been using at our faculty with students for many years.
Kolektor Koling d.o.o. due to its rapid growth, it needs an effective tool for preparing bids and managing and monitoring construction and billing.
We support new projects every day and create opportunities with you.
Let's take the first step together and start the project.